Welcome to Valley Power Products!
At Valley Power Products we offer rentals, sales, service and repairs on an extensive line of "power products" to meet the needs of both home owners and contractors alike.
Our hours are 7:30 to 5:30 Monday to Friday and 8:00 am to 12:30 on Saturday. Call us today at 902-681-0700
If you need it… Rent It!       If you want it… Buy It!       If yours breaks… We'll Fix It!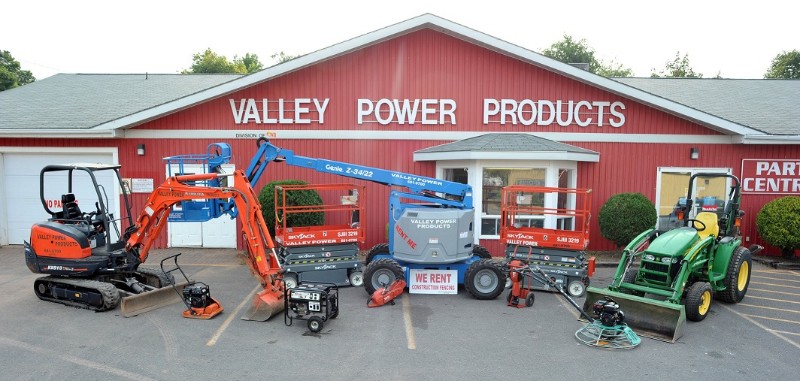 New Safety Training and Services!
We are excited to announce some of our new safety training and services for you and your workers.  These include:
Elevated Work Platform $239.99 per person (group rates available)
Discusses topics for the safe operation of aerial lift and/or scissor lifts. Topics include: legislation, pre-inspection, maintenance and care and battery changing. Also includes a practical component giving your employees hands-on training
Basic Fall Protection Awareness for Workers – $119.99 per person (group rates available)
Our Honeywell Safety factory trained "train-the trainer" has developed this course with the emphasis of worker safety at heights. Course material covers: all applicable legislation, fall protection and fall arrests systems, written fall protection procedures and plans, fall arrest equipment selection, use and care, fall clearance calculations, rescue procedure
Fall Protection Inspection – call for details
Inspection of your fall protection equipment is not only mandatory, but is the best way to keep your equipment in good condition and most important, keep your employees safe.
WHMIS – $60
The primary objective for the WHMIS course is to provide course participants with the skills necessary to access and apply the information needed to protect their health and safety while working with WHMIS controlled products.
Contact any one of our locations for more details and to book your next course or service.
Brian at Valley Power Products – (902) 681-0700
Gus at Nova Industrial – (902) 681-1665